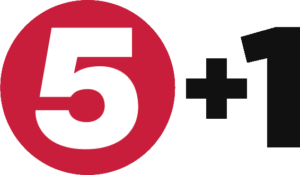 So, we were in the process of applying to a school, and were typically uncertain as to our future location vis-a-vis it's overlap with work projects in Asia and Africa.
Well, here's the genesis of the journey, to the day, in the form of an email I sent to Arthur Gugick,  a friend, former Penn classmate and teacher extraordinaire teaching in Ohio.
"Arturo. Bonjour and i hope this finds you well.

 I have a wild question out of the blue. Due to some work demands, Stacia and i are considering taking the next year off and homeschooling our 3 kids. They will be in 2nd, 6th and 8th grade. Here's the thing. If we do this it will be in Asia and Africa. A wild in region learning experience. Part history. Part science, math and so forth in different countries but based in say Japan or HK for 6 months and Zambia for example (not set in stone) but traveling out of base to Laos, Vietnam, China, Uganda, Tanzania etc. A weird world  school in essence. We have contacts all over that could make it incredible. Chimp sanctuary in Uganda, bamboo bike builders in Zambia, robots in China, etc.  etc. You get the idea of how amazing it could be. Its kinda the last chance year we could ever do it. My kids are really good folks and pretty worldly. We'll set up sport and physical activity etc. in each place. So…here's the question…

What we need to find is one great teacher in math and English that can design and execute an accelerated disciplined and documented curriculum  and who is willing to travel for a year with our family. I think for the right person its the adventure of a lifetime.  The program itself, in my opinion, can be remarkable with the right fit.

Question. How/where do i search for teacher availability for such a teaching job?  I need one great educator that has vision, energy and cahones. I am searching for the perfect match. Thoughts?

Merci. Gracias. Grazie

And here was his reply…

On Feb 9, 2017 06:18, <arthur@gugick.com> wrote:

Mike

I know the perfect person for you. 

He started his career working at a K-4 Montessori elementary school (4 years) so he has experience working with younger children. The Montessori paradigm is one of individual curricula dependent upon a student's personal needs and strengths. I know he took these ideas when he raised his own children. 

He taught both his children to read by age four. (one is an honors OSU student and the other is a gifted musician heading off to CIM)

He has worked in Middle schools (6 years), and in High schools (14 years). Perfect for your children: He'll know what's appropriate for their age and has the knowledge to push them to beyond their potentials. And although he's taught mostly mathematics, he has also taught Computer Science, middle school science, high school astronomy and physics, reading, writing, and everything in between.

Great sense of humor. Strong family values. Excellent resume. Amazing references. Vision, energy, and, yes, cahones. And as a bonus: he's a Lego master.

Lets talk more about this.

Arthur

He had me at Lego master…And so it was.